January 21, 2021
Posted by:

Oliver Nzala

Category:

ZRA News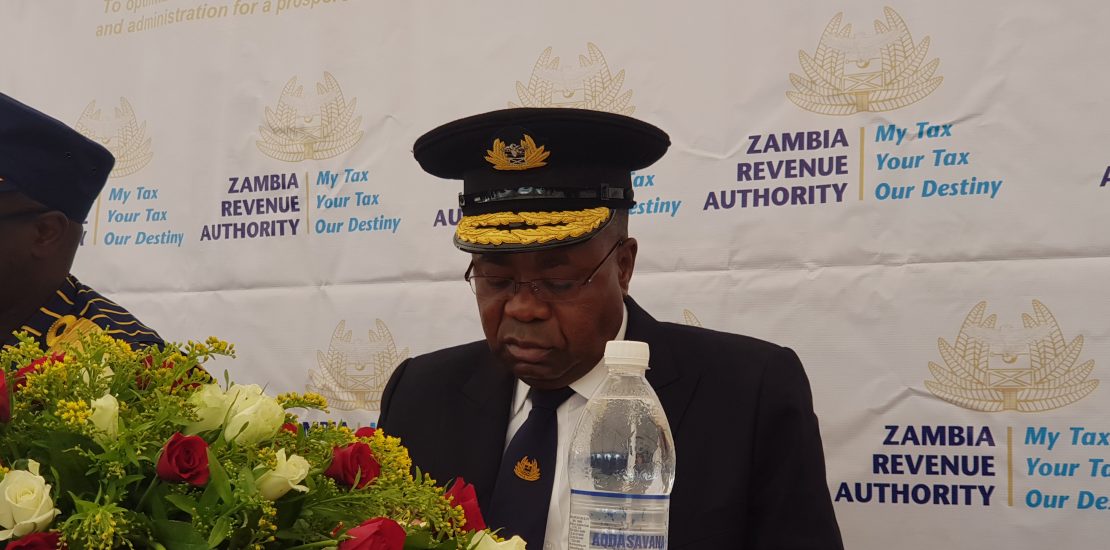 Zambia Revenue Authority (ZRA) Commissioner General Kingsley Chanda says he is optimistic that the actualization of initiatives set out in the Economic Recovery Programme will support a macroeconomic environment favourable to revenue collection and enable the Authority to meet the K 59.3 billion target.
Speaking during the End Year Performance and 2021 Revenue Forecasting press briefing, Mr. Chanda said a favorable copper price out-turn in 2021, backed by the price surge observed towards the end of 2020, will positively impact on the economy and revenue collections.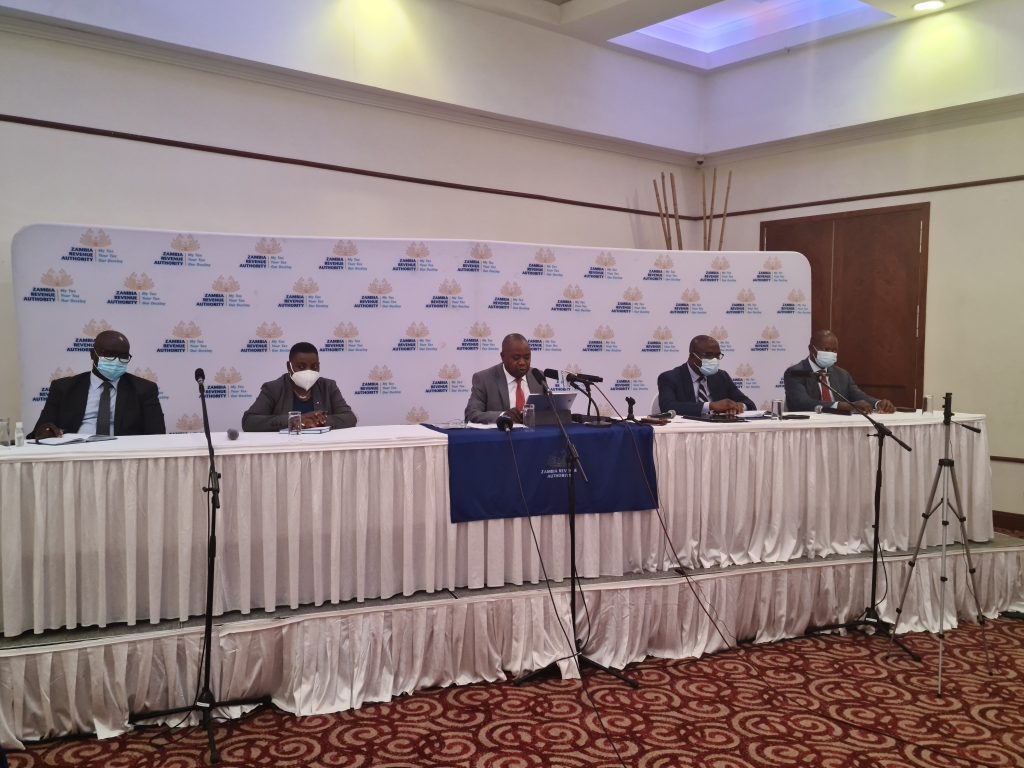 He however, said the sudden resurgence and evolution of COVID-19 poses a threat to the attainment of projected real Gross Domestic Product (GDP) growth with its attendant disruptions to supply chains due to national lockdowns in the region.
The Commissioner General said 2021 being the final year in the implementation of the current three-year Corporate Strategic Plan for ZRA, the authority achieved 85 percent of the set high level key performance indicators of the plan cutting across four strategic pillars namely: tax compliance, customer focus and collaborations, process efficiency, and getting the right people in ZRA jobs.
Mr. Chanda said the Authority has also developed the compliance improvement plan for the period 2020-2022 outlining strategic initiatives aimed at improving tax compliance such as:
Development and implementation of a framework for taxation of e-commerce as part of a broader strategy of expanding the tax base;
Introduction of a cooperative compliance programme, initially for large taxpayers, which will primarily focus on building trust and confidence between the authority and participating taxpayers; and consequently, help to positively influence and improve the taxpayers' voluntary compliance;
Building capacity to ensure effective reduction in Base Erosion and Profit Shifting (BEPS) and Illicit Financial Flows (IFFS). This will be in terms of adequate skills for determination of potential losses in key industries and conducting transfer pricing and other specialised audits.
Implementing a Vehicle Delivery Service (VDS) for unregistered motor vehicles in transit in order to put a stop to transit fraud.
The Chief Taxman said ZRA will continue to leverage on ICTs to improve not only taxpayer compliance but also operational efficiency.
The creation of a modern innovation centre to promote a dedicated capability and a critical mass to drive the realisation of innovative ideas in the authority is a clear example of how ZRA is positioning itself with the usage of ICTs.
In order to incentivise generation of innovative ideas, the authority has also introduced quarterly monetary and non-monetary awards for the most innovative ideas produced by its staff.
He added that the authority will continue to partner with other institutions as it did when it signed a memorandum of understanding with the Ministry of Local Government and Housing and the Ministry of Finance to appoint local authorities as withholding tax collection agents in the informal sector, which is scheduled to commence in the first quarter of 2021.
Mr. Chanda said due to the lessons of 2020, the authority remains optimistic that it will deliver to the expectation of its stakeholders.
"The events of 2020 dictated a rethink of our usual way of operating and, therefore, armed with this, the authority shall employ a combination of strategies and tools anchored on innovation, technology and human expertise to achieve our mandate", Mr. Chanda said.