February 11, 2022
Posted by:

Oliver Nzala

Category:

ZRA News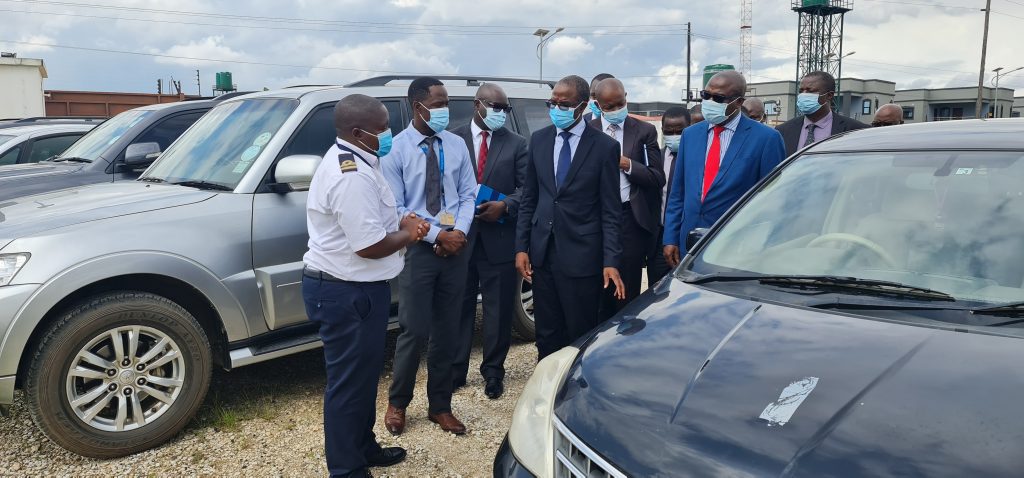 By Mwenya Mulenga
The Zambia Revenue Authority (ZRA) Commissioner General has implored the Customs Services Division to expeditiously work towards shifting to the new ZRA enforcement centre along Kafue Road next to Andrews Motel.
Speaking yesterday as he led senior members of the management team in inspecting the old Makeni yard and the newly rehabilitated premises, Mr Dingani Banda said that the time to move is now and there will be no extension to the current lease agreement for the Make yard, which is expiring at the end of February 2022.
Mr Banda said the multi-million new inland port, when fully functional, will assist immensely in enhancing trade facilitation as trucks from border points will be cleared from the facility resulting in the decongestion of parking spaces.
Mr Banda also said that ZRA will continue modernising its infrastructure so that it speaks to the modern global picture and meet the expectations of the taxpayers who are the Zambian people.
He said, "We should have value for money for all the investment being made to better our infrastructure and working environment".
Mr Banda has also directed the customs services division to work at ensuring that all processes to deal with seizure and disposal are expedited so that goods in warehouses are emptied speedily.