October 28, 2022
Posted by:

Mildred Chama

Category:

ZRA News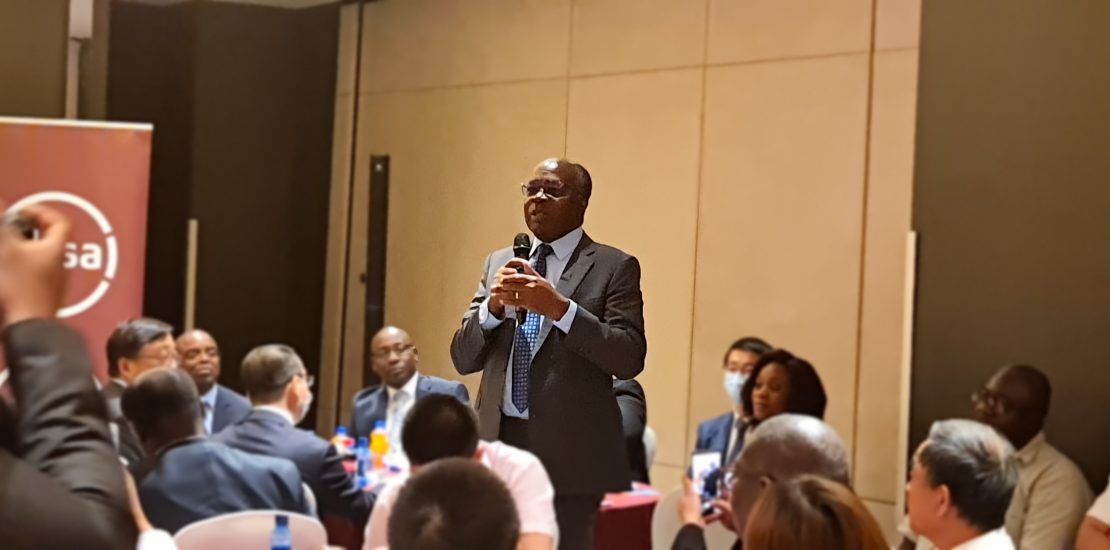 The Minister of Finance and National Planning Dr. Situmbeko Musokotwane has called on Chinese investors in the country to enhance value addition to the Zambian raw materials.
Speaking during the Post Budget engagement organised by the Chinese Chamber of Commerce in Zambia last evening, Dr. Musokotwane emphasised that the best business model was to use local raw materials for export markets.
He observed that a number of Chinese owned business in Zambia are using local raw materials to add value a move that has increase exports from Zambia and added quality to good being produced locally. He further congratulated the business for raising the quality of export goods.
The Minister also encouraged the investors to take advantage of the tax incentives by investing in the Multi Facility Economic Zones which included tax holidays for a period of five years on Income tax.Further, Dr. Musokotwane stated that the private sector must provide more jobs as government jobs alone cannot meet the demand for employment.
And the Zambia Revenue Authority Commissioner General, encouraged the investors to ensure they meet their tax obligations and urged them to dialogue with the Authority if they had tax issues that needed attention.
Mr. Banda took time to explain the MFEZ tax incentives and other incentives which included the bands of the incentives according to years of investment and number of years of being in operation.
Speaking earlier, President of the Chinese Chamber of Commerce in Zambia Li. Tie, stated that the idea of having the Chamber of Commerce was to ensure both local and Chinese investors had a one-stop service for easy exchange of information.
The 2023 Post budget and national Development symposium was organised by the Chinese Chamber of Commerce in Zambia and brought together key stakeholders who included the Chinese business community, the Ministry of Finance and National planning, the Zambia Revenue Authority, other government agencies, and the banking and private sectors.