June 15, 2021
Posted by:

Oliver Nzala

Category:

ZRA News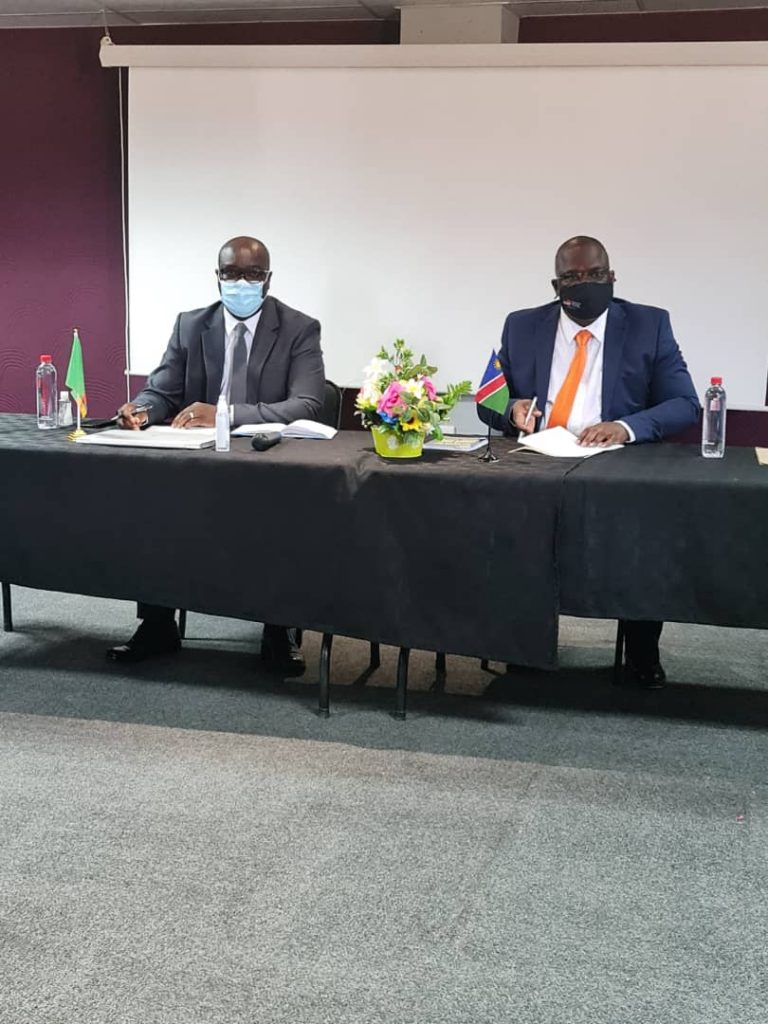 Zambia has advanced its bilateral discussions with the Namibia on the planned establishment of the Katima Mulilo One Stop Border Post.
Speaking today in Namibia, on the side-lines of the bilateral meeting when he met his Namibian counterpart who is Head of Customs at NamRA, ZRA Commissioner for Customs Services, Sydney Chibbabbuka said the two countries have agreed to expedite discussions on the establishment of the one stop border post because of the trade benefits that will accrue to the two countries and the region at large. In attendance at the meeting are representatives of government ministries, security and other border agencies.
Mr. Chibbabbuka said the establishment of a one stop border post will also come with the benefits of improved infrastructure, including good approach roads.
He said as the lead agency, ZRA it is committed to facilitating smooth international trade in the region by collaborating with other revenue authorities in the region through the establishment of one stop border posts such as the recently opened Kazungula One Stop Border Post shared between Zambia and Botswana, among other initiatives,
And Mr. Chibbabbuka congratulated his counterpart on his appointment as interim Head of Customs for NamRA and on the establishment of the revenue agency on 6th April 2021. Previously, customs and tax matters were administered by the Department of Inland Revenue and the Directorate of Customs and Excise under the Ministry of Finance.
The ZRA Commissioner Customs Services is co-chairing the second Bilateral Technical Committee meeting on the establishment of the Katima Mulilo OSBP.
Zambia has three operating one stop border posts namely Chirundu One Stop Border Post; Nakonde/Tunduma One Stop Border Post and; Kazungula One Stop Border Post.
Mwami/Muchinji One Stop Border Post is under construction and will soon be opened once construction works are completed.