August 16, 2022
Posted by:

Mildred Chama

Category:

ZRA News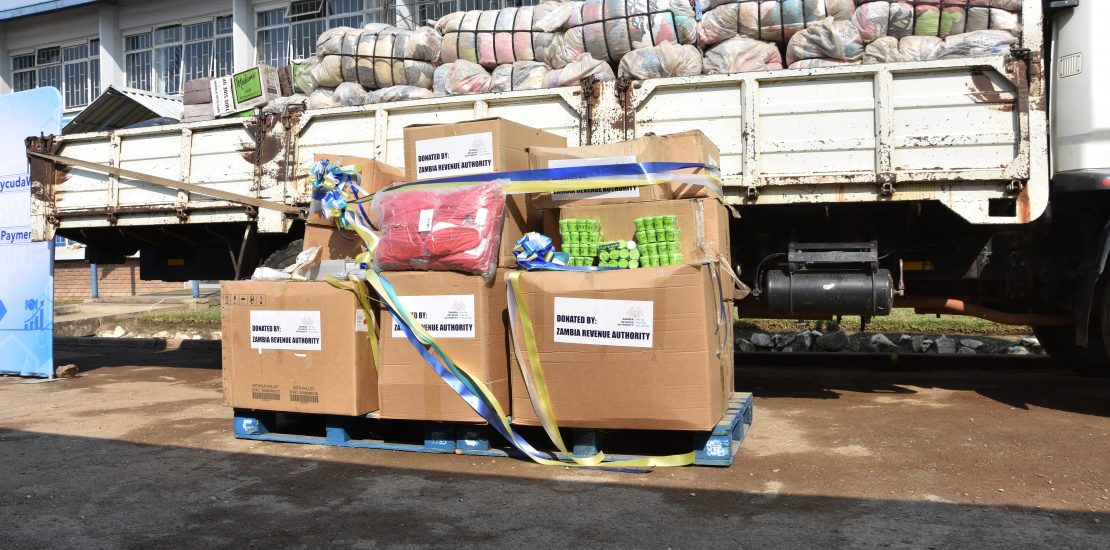 The Zambia Revenue Authority (ZRA) has donated 30 motor vehicles and an assortment of items to various government institutions. The assorted goods include bales of new and second hand clothing, body lotion and shoes were donated to five government institutions.

The recipients of the motor vehicles include: Joint Investigation Team through the Zambia Police Service, the Disaster Management and Mitigation Unit (DMMU), Financial Intelligence Centre and National Parole Board through the Zambia Correctional Services. DMMU also received all the assorted goods due to the nature of their work.
The handover of the goods are valued at over K1.5 million was done at an event held at the ZRA Lusaka Port Office.
And speaking at the event, ZRA Commissioner General Dingani Banda informed the recipients that the goods were recently seized during operations by the Authority.
"While we do not take pride in seizing and forfeiture of imported goods to the State, we will continue to do so until those involved in vices such as smuggling start doing the right thing," he said.
The Commissioner General warned those involved in smuggling, misclassification, under-valuation of imports and other similar vices, that the Authority had its eyes on them and that it was only a matter of time before they were caught.
And speaking on behalf of the beneficiaries, the Zambia Police Deputy Inspector General in charge of Administration Doris Nayame assured the Authority that the donated vehicles and goods would be put to good use as they would enhance operations of the recipients.