December 14, 2022
Posted by:

Mildred Chama

Category:

ZRA News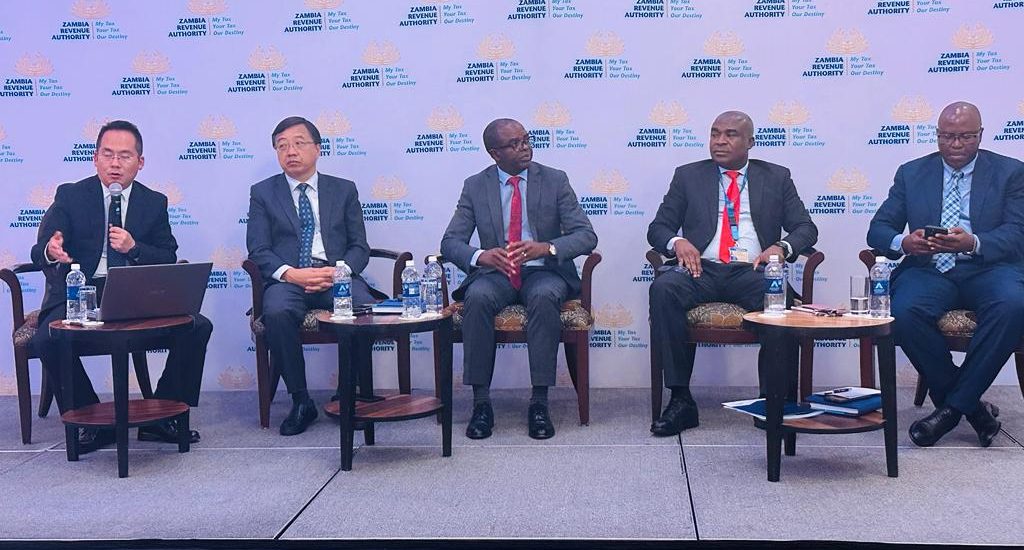 The Zambia Revenue Authority (ZRA) Today Hosted the Chinese business community through The Chinese Chamber of Commerce in Zambia (CCCZ) at a Stakeholder Engagement Meeting.
ZRA Commissioner General, Dingani Banda who officially opened the meeting welcomed the stakeholders and stated that he was extremely delighted to be engaging with the taxpayers as they were a very stakeholder.
He said that the need to engage with taxpayers is part of the Authority's Corporate Strategic Plan (2022-2024).
Mr Banda added that some of the objectives of the meeting were to engage the Chinese community so that they understand the operations of the Authority and also to appreciate the challenges the investors maybe facing.
And speaking earlier, Chinese Chamber of Commerce in Zambia (CCCZ) President, Li Tie thanked the Authority for reaching out to the community and teaching its members on the tax issues affecting them.
"It's a great pleasure and honour that the Chinese Chamber of Commerce in Zambia and ZRA jointly organized this important meeting. Many thanks to ZRA for fully sponsoring this event. Today ZRA officials are with us not to give us penalty but to tell us how to pay taxes according to the law and avoid the penalty ticket" Mr Li said.
The Commissioner General gave a presentation on the government development policy, tax administration challenges and the Tax Amnesty Program. The presentation by the Commissioner General was then followed by presentations by Commissioners Moses Shuko, Joseph Nonde and Assistant Commissioner Beatrice Kachinda was on hand to talk about the Trade Facilitation Reforms.
Another presentation to discuss the Debt Management Strategies was done by Acting Commissioner Finance, Timothy Milambo. A detailed presentation on the Tax Amnesty Program was also made by the Project Manager and the presentation was concluded with a call to take advantage of the Tax Amnesty.
The stakeholder engagement was well attended by members of the Chinese business community and represented all sectors including construction, mining, manufacturing and many others. Senior Management Members were also on hand to attend to different queries and concerns that were raised.
The meeting provided for a question and answer session to discuss pertinent tax issues which included among many Mineral Royalty Tax and the Property Transfer Tax.